Semi-Synthetic Oil Change Service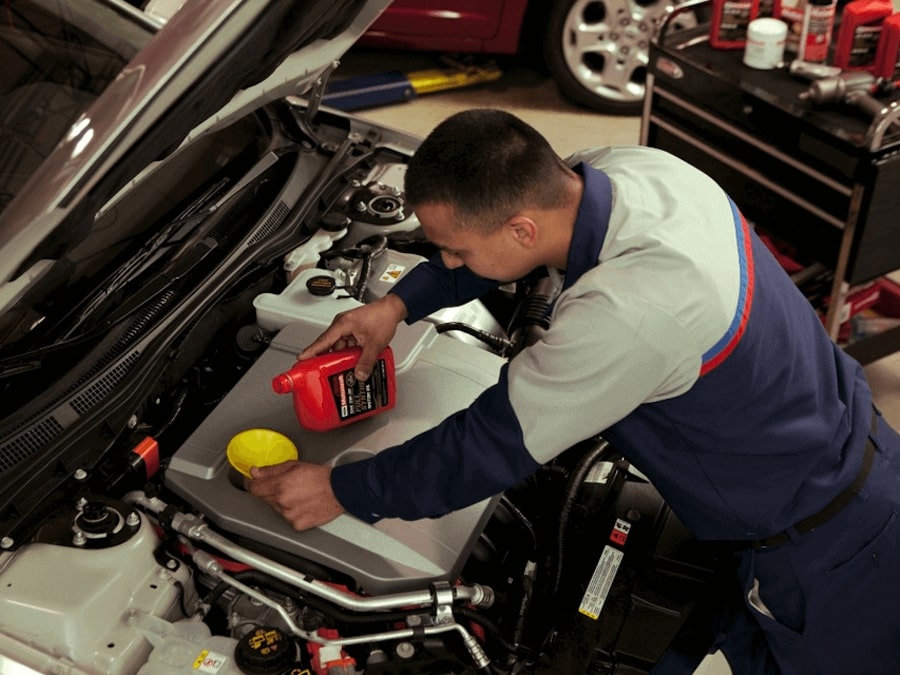 Why Get Synthetic-blend Motor Oil?
Before we get into the advantage of semi-synthetic oil, it is important to understand why a blend of synthetic motor oil can be better than regular motor oil for most types of vehicles. The synthetic is designed to provide cleaner and more uniform lubrication to the engine components. This allows the engine to deliver peak performance and operate more efficiently. With superior motor oil, the engine parts can last longer. The engine will also get an improvement in the fuel economy and in some cases, you might be able to stretch the time for oil change service interval. A synthetic blend of motor oil will be able to withstand harsh weather conditions better than regular oil.
The Advantage of Semi-synthetic Oil
At our facility, we only carry the highest quality of motor oil. Synthetic oil comes into basic categories: fully synthetic and semi-synthetic. For some customers, fully synthetic oil is not affordable and they stick to get a regular oil change service. Semi-synthetic oil provides the ideal balance between cost and benefits as it provides some of the key advantages of synthetic oil while being less expensive than fully synthetic oil.
Driving With Old Spark Plugs
If you do end up waiting too long to replace your car's spark plugs, it could end up being a big issue for your vehicle. Pretty quickly you will notice that you are not able to start your car, even if you hire a professional for a jump start. This could end up leaving you stranded in an inconvenient situation. You then may have to pay for an emergency tow and service to have your car repaired.