Olympia, WA Ford Batteries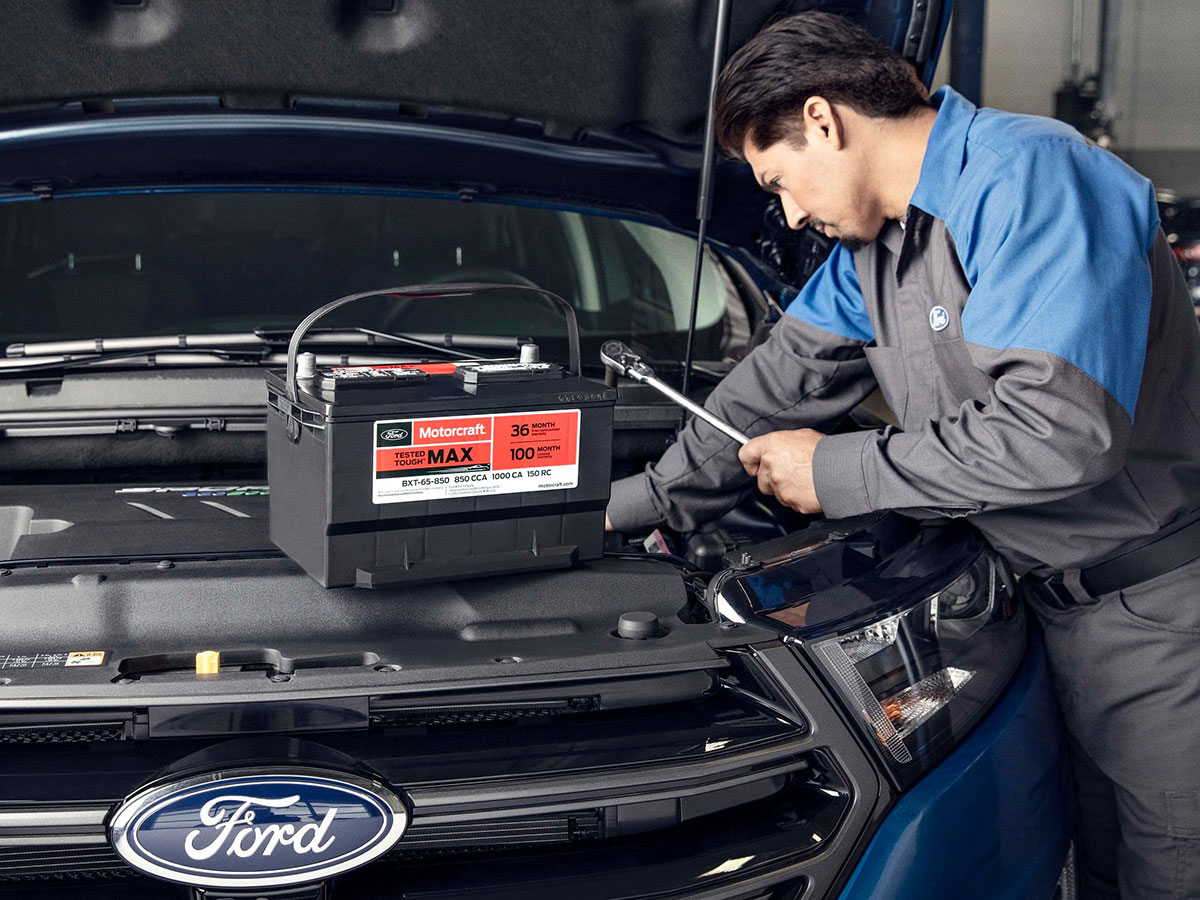 No matter if you drive a Ford F-150, Focus, or Explorer from Olympia, our Ford parts department carries a huge inventory of brand new Ford OEM batteries recommended for all Ford models and years. Be on the lookout for our rotating new Ford battery specials offering remarkable savings when you need it most. 
Battery Inspections
When a battery gets damaged physically, it will need to be replaced regardless of the degree of defect. If the battery case is bloated, leaking, or otherwise disfigured, it needs to be replaced. We will also inspect the battery posts and terminal for corrosion to ensure a good connection exists between the battery and charging system.
Battery Testing 101
When a battery is more than two years old, it is probably dying as evidenced by declining electrical performances. We confirm that batteries are dying with two battery tests that measure the battery's reserve capacity and cold-cranking amps. If the battery is not holding sufficient voltage nor sending sufficient voltage to the starter, the battery will require replacement to secure factory specifications to your vehicle's battery and electrical system.  
Express Battery Replacement Service
Rest assured that we have your Ford vehicle's original equipment battery in stock and are entirely ready to replace the old battery with a swift replacement service at our express service department. When you buy a new battery, we get your Ford in and out with a quickness that extends you more value than waiting around for service from an independent shop. Driving past independent service shops on the 20-minute drive from Olympia to our service department in Chehalis will ultimately provide you with more value and will save you time because we provide certified Ford service and get the job done faster without the hassle of an appointment.  
Battery Service at Awesome Ford
Awesome Ford has the tools and the replacement batteries to complete a service or place a new battery in your Ford. We provide these services in our Express Department to avoid delays any longer than necessary. Avoid waking up one morning to your vehicle not turning over because of a dead battery by contacting us for a service today.