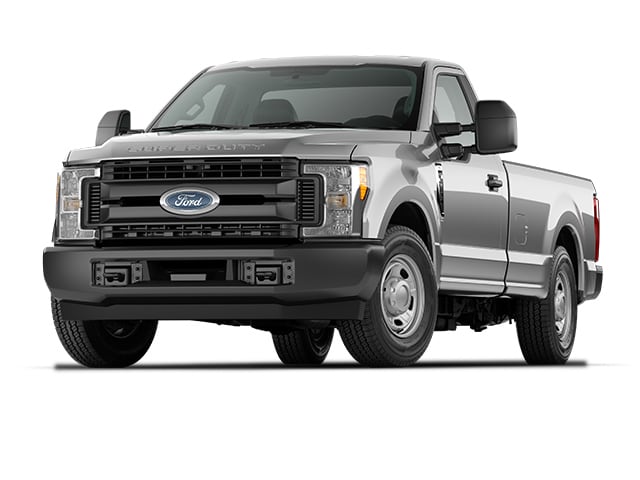 Get Diesel Truck and Car Service at Awesome Ford in Chehalis!
It's not always easy to find a qualified diesel car or diesel truck mechanic near Chehalis. The good news is, Awesome Ford service department can help you with your diesel vehicle. We provide service for a wide range of diesel vehicles. Thanks to our highly trained vehicle technicians, we can help diagnose if your vehicle is having issues and get you back on the road again. Here are some common diesel services and questions.
How Diesel Engines Work?
Diesel engines share some similarities and some pretty big differences when compared to conventional gasoline engines. This is why it's important to have professional technicians service your diesel car or truck. Diesel engines were created in 1878 by a man named Rudolf Diesel. His goal was to create a more powerful and efficient alternative to traditional gasoline engines and in a lot of ways he succeeded. Diesel engines perform in the same way as regular engines in terms of internally combustion for energy, however the injection process differs. Majority of gas engines use a different injection system called a "port injection system" that combines air and fuel outside the cylinder then injects it, while diesel engines use direct fuel injection into the cylinders. This is a significant difference for mechanics to understand when working on the vehicle.
Common Diesel Vehicles
The most common diesel vehicles we work on are Ford Powerstroke trucks including diesel service on the Ford Super Duty 250. We can perform the scheduled maintenance and tune ups for your diesel Ford Super Duty thanks to our Ford technicians that specialize in Ford diesel engines. Other diesel vehicles we commonly see include GMC Sierra Denali trucks that have the Duramax Diesel engine in them, and Chevy Silverado diesel trucks with the Duramax engine. If you have a diesel vehicle that isn't a Ford and are curious if we service it, please give us a call or contact us today.  
Common Diesel Service and Repairs
The most common diesel service is the scheduled maintenance and oil change. It's important to read your owner's manual and bring your truck in for each recommended service to avoid running into other issues down the road. Cleaning and adjusting the fuel injectors in your diesel vehicle is something we commonly perform and can help increase the life of your vehicle. Other common services include diesel air filter and diesel fuel filter replacement, diesel electrical repair, and more. If you need a specific diesel service you need performed, call us to learn more about the service and our recommendations.
Schedule a Diesel Truck and Diesel Car Service near Chehalis, Centralia, Olympia
If you are ready to schedule a diesel service or to schedule an oil change in chehalis for your vehicle, give us a call at Awesome Ford in Chehalis. We can help you with routine maintenance or diagnose a potential issue with your vehicle. Our technicians are highly trained, so you will know that your vehicle is in good hands. Call today to learn more.