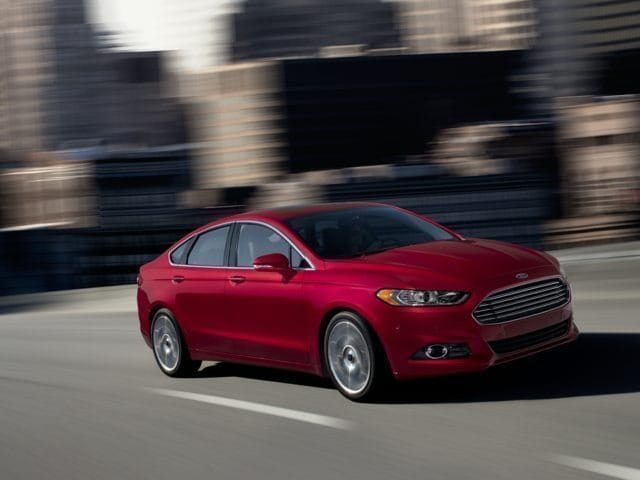 Get a Car Engine Tune Up at Awesome Ford in Chehalis!
Is your vehicle running a little sluggish, or not performing like it used to? Maybe it's time for a tune up to get it running like new again! At Awesome Ford in Chehalis, Washington we offer tune up services for all different types of cars, trucks and SUVs. Tune ups are important to keep your vehicle working at an optimal level and to ensure that it stays on the road for many years. Our professional service technicians have extensive knowledge and will have your car running like new by the time they are done. Contact us today to schedule a tune up for your car in Chehalis, or continue reading to learn more about tune up services.
What is a Car Tune Up?
A tune up is performed to check your car's basic functions and to make sure the components are working properly and fluids are filled. Some common practices during an engine tune up include checking the spark plugs for aging, inspecting the PCV valve, doing an ocular assessment of the engine air filter and cabin air filter, making sure the coolant and oil levels are at a good level, and more. After we do our inspection, we can let you know if your vehicle has any issues that might need to be addressed that aren't included in your service.
How Often Should I Get a Car Tune Up?
This is a common question we get asked at Awesome Ford. There are many different components on each vehicle that need maintenance and replacement over time. Older vehicles might need more frequent tune ups since they have quite a few more parts that require replacement. Thankfully more modern vehicles have computer components that alert the driver/owner when service is necessary. It's common for most vehicles to need an oil change every 3,000 to 5,000 miles, besides that it is good to refer to your owner's manual to see how often your vehicle should visit Awesome Ford for other services.
Why Car Tune Ups are Important
By bringing your car in for regular tune ups, you have a better chance of catching a problem that you might not have known existed and of extending the life of your vehicle. While modern vehicles have many computer components to help you detect problems, sometimes our professional technicians can detect issues that aren't covered by your vehicle's sensors. Tune ups are also important for keeping your fluid levels high, your car tires are in good shape, and making sure that your vehicle is operating on the level it is intended to be.
Schedule a Car Tune Up near Chehalis, Centralia, Olympia
If you are looking for a great place to get an engine tune up in Chehalis, or an oil change look no further than Awesome Ford! We service a wide range of vehicles and can help you get your car or truck in its best working condition. To learn more about our vehicle tune ups, or to schedule an appointment, call us today!