Car Brake Service in Chehalis, WA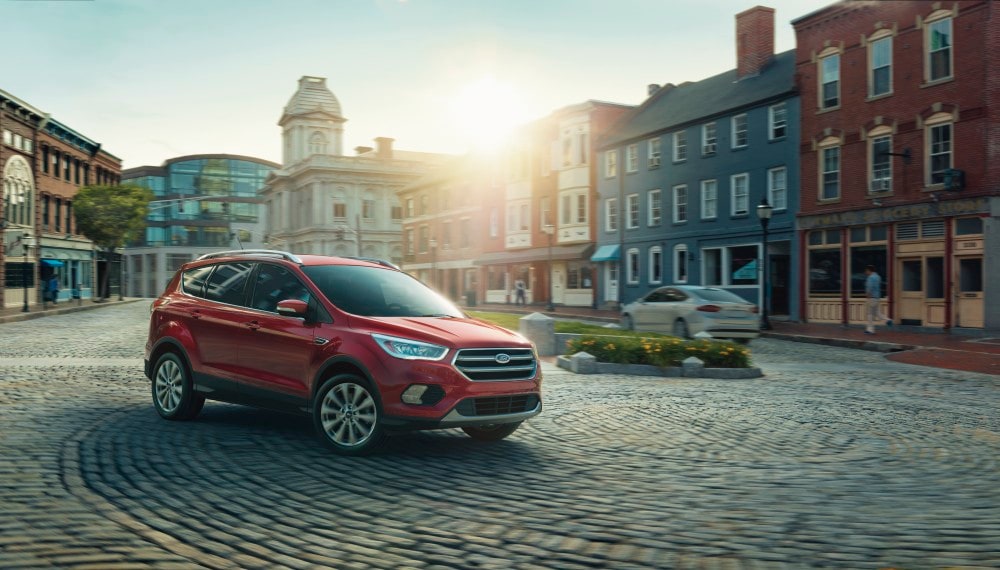 Have you noticed that your car brakes aren't performing like they used to? If you are experience a decrease in braking power, or your brakes have started making noise
when you are coming to a stop, there is a good chance your brake pads need to be checked out. Our professional technicians can help check out your brake pads and suggest whether it's time for replacement. We work on all vehicles, not just Fords, so we're here to help you no matter what you drive!
How Car Brakes Work?
There are a couple different types of brakes that vehicles use, drum brakes and disc brakes. Disc brakes are universally known as the more efficient of the two. On drum brakes, the brake shoe pushes against the inside of the drum of the wheel. Disc brakes use friction against pads to slow the vehicle. Since the front brakes are the most important ones, it's common for a vehicles today to have disc brakes in the front and drum brakes in the back. Your braking system is made up of a hydraulic brake circuit (which is full of fluid), slave cylinders, piston, master cylinder and more components. When you push your brake pedal, these components work together to bring your car to a stop.
How Long Do Car Brakes Last?
The longevity of your car's brakes will depend on how many miles you drive, and your driving conditions. For example, if you spend a lot of your day on the highway, your brakes will probably last longer than someone who does a lot of driving in traffic in the city since they use their brakes more frequently. In general, disk pads last around 50,000 - 60,000 miles if the driving conditions are fairly normal. If you do mainly highway driving, they can surpass that number.
Why Car Brakes Squeak
Car brakes can squeak for a few different reasons. Sometimes when brakes squeak it doesn't mean anything is wrong with them, however sometimes it means they need to be replaced. If your brakes squeak on your car after you leave it outside all night, there is a good chance this is just from moisture on the rotors. If your brakes continue to squeak throughout the day whenever you use them, it might be the brake pad wear indicator. This sound is actually intentional to alert the driver that it is time to get their brakes replaced. If you are having a persistent brake squeal, make an appointment at Awesome Ford to get your brakes checked out.
What Type Of Brake Pads Should I Get For My Car?
The three main brake pads to choose between are organic brake pads, semi-metallic brake pads, and ceramic brake pads. Organic brake pads are very popular due to their low cost. Semi Metallic Brake Pads are a great option if you need a higher performance brake. Ceramic Brake Pads are similar to Semi Metallic Brake pads however they are quieter and have even a longer life span. They type of brake pad you should get for your vehicle will depend on your make and model. The experts at Awesome Ford can help you make the best decision on which brake pads fit your vehicle and usage most appropriately.
Purchase Car Brake Pads In Chehalis
If you would like to make an appointment for your vehicle to get its brake pads inspected or replaced, give us a call at Awesome Ford. We work on a wide range of makes and models and our team of professional vehicle technicians can help you get new brake pads installed on your vehicle quickly.